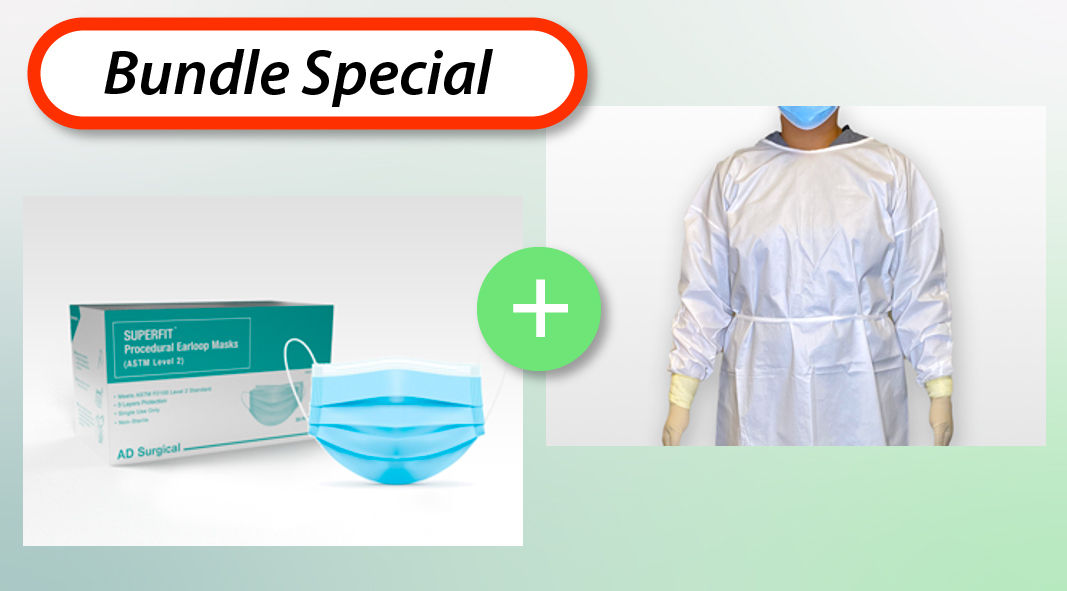 SAVE EXTRA 5% when you purchase these items together as a bundle!
SUPERFIT Procedural Earloop Masks are registered with FDA 510K and meet all ASTM requirements for level 2 protection. They are ideal for procedures where moderate amounts of fluid, spray, and/or aerosols are produced. Our ASTM Level 2 masks offer clinicians the protection they seek, without compromising the breathability and comfort they expect. Made in Taiwan.
SUPERFIT Disposable Isolation Gowns are made of medical fabric that provides AAMI level 2 protection and is certificated by FDA Class 1 regulation. The gown provides a barrier to larger amounts of fluid penetration through splatter and some fluid exposure through soaking. It is intended for use in a low risk environment, for example, during blood draw, suturing, inserting I.V. lines, specimen handling, and in the Intensive Care Unit. Made in Taiwan.
Product Name:

Gown + Mask Bundle

Item #:

BUNDLE-GM